The excellent 2016s from this iconic family in Puligny-Montrachet have landed. Limited quantities.
BURGUNDY 2016 • IN-STOCK

François Carillon

PULIGNY-MONTRACHET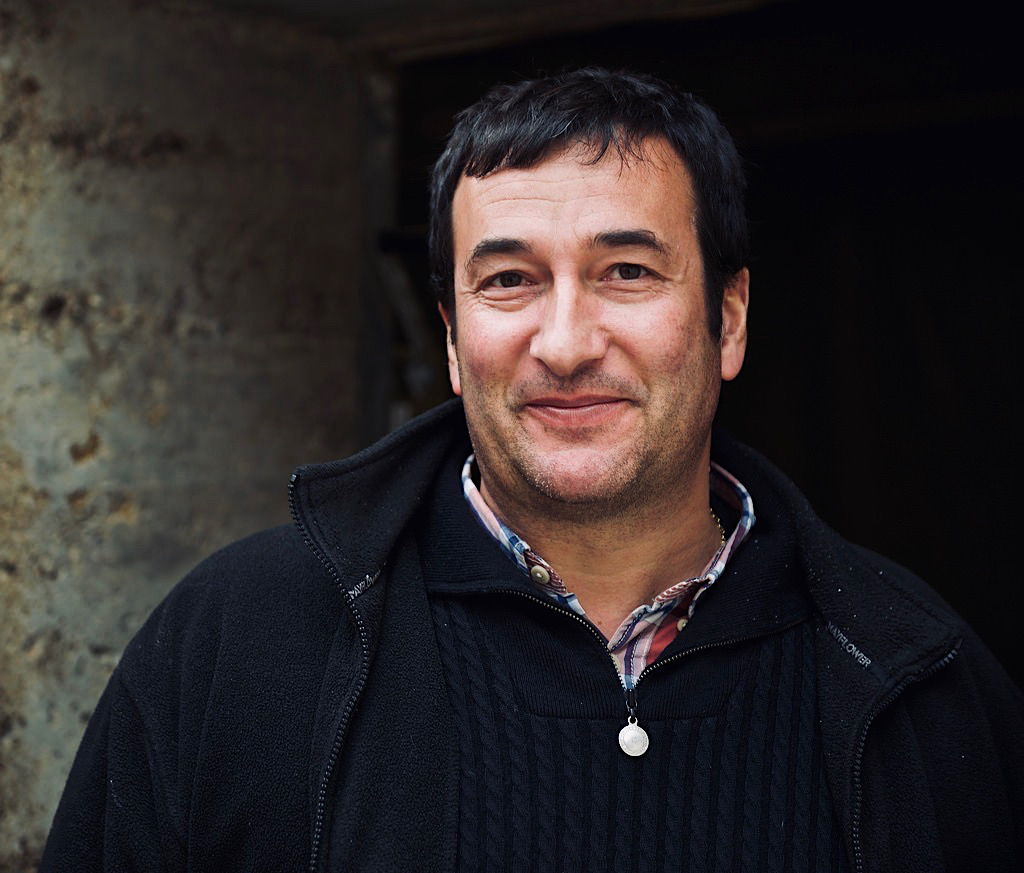 The Carillons are a splendid family – friendly, accommodating, enthusiastic – and, moreover, they produce some of the finest wines in Puligny.
— Remington Norman, "The Great Domaines of Burgundy"

Whilst a new generation of Côte de Nuits vignerons seems to be hogging the limelight, a generational refresh in the Côte de Beaune is taking place equally rapidly — and with the same degree of success — albeit seemingly more discreetly.

If the name Domaine François Carillon sounds somewhat familiar, it is because it is an extension of the famous Carillon family name, which until 2010 had been bottling wines under the name of Domaine Louis Carillon et Fils, the namesake of François' father.

The exceptional purity and finesse of the Puligny-Montrachets from Louis Carillon have long been admired, and now Louis' son François has taken over five hectares of the family estate, which represent some of the finest parcels in the appellation.

In addition to the five hectares from his father, François also has 1.5 hectares acquired from a neighbour. His holdings include an impressive array of premiers crus which, given their outstanding quality and rarity, are refreshingly still modestly priced.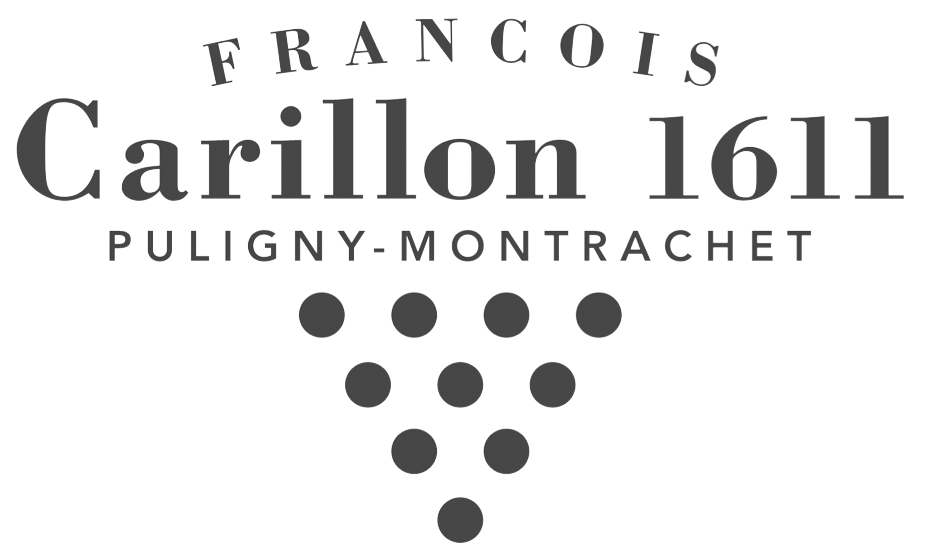 The Carillon family has been in Puligny-Montrachet since the 16th century. The emblem currently in use was found on an engraved stone in 1632 in a cave of the village. The winemaking tradition has been passed down from father to son since then, when a Carillon viticulteur is noted in the records, and potentially since as far back as 1520, when a certain Jehan Carillon is mentioned in archives. The family still occupies the same site as they did then, between the church and the old château which belonged to the original nobles of the village. The cuverie is built with the stones of the old château.

The domaine was further extended when Louis Carillon married his wife, who was from Chassagne-Montrachet. The couple's sons, Jacques and François, continued in the family tradition, with Jacques making the wines and François looking after the vines. In 2009, the brothers decided to separate the domaine. The 2009 vintage was the last under the shared domaine, and 2010 was the first vintage where the wine was made in separate cellars.

François Carillon has worked in the family domaine since 1988, responsible for the most fundamental thing: the vineyard. He is the fifteenth generation of remarkable dedication to winegrowing in the famous village of Puligny-Montrachet. Deeply passionate, François always strives to produce the highest quality and to inch closer to organic methods every day.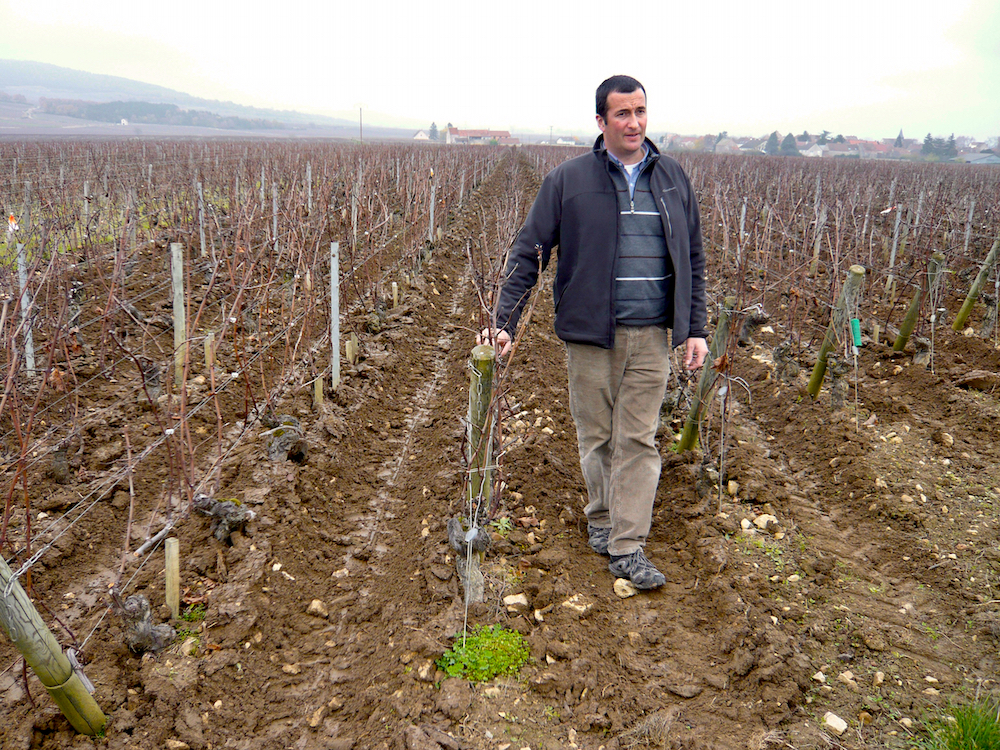 François Carillon's estate wines include Bourgogne Aligoté, Puligny-Montrachet Villages, Puligny-Montrachet Perrières, Champ-Gains and Combettes, Chassagne-Montrachet Macherelles and Clos St. Jean, and Chevalier-Montrachet. He also has a négociant business which includes Bourgogne Blanc, St. Aubin Charmois and Puligny-Montrachet Folatières and Referts. His aim, through purchase or fermage, is to increase his estate wines and decrease his négociant business. Today, even the Bourgogne Blanc is now 50% estate and will be combined with purchased fruit, essentially leaving very little as pure négociant.


The 2010s are the first wines François Carillon has vinified on his own following the division of the family estate, Louis Carillon. I was very impressed with what I tasted, but, and perhaps even more importantly, deeply struck by the attention to detail, especially in the vineyards.
— Antonio Galloni


The vinification at the domaine is nothing fancy. It is decidedly in the traditional Burgundy style, with fermentation in small oak casks. The wines are aged in Allier oak, 10-25% of which is new, with 10-15% for the villages and no more than 25% for the premiers crus.

Praised by critics, Carillon wines have always been regarded as part of the elite of the great white wines of Burgundy, and found in prestigious restaurants around the world. This looks set to continue. Thanks to François' unrelenting work in the vineyard, Domaine François Carillon produces white wines that are racy, elegant and fruity while embodying perfectly the terroir of their respective vineyards.

Succession seems assured with the children Mathis, Paul Clement and Lisa. They are still young, and will spend the next few years soaking up the Carillon culture and learning the expertise from their father.




2016 WHITE BURGUNDY:



If there is one commune that stands out, it's Puligny for the serendipitous reason that most of it, grands crus aside, was spared the devastating frost damage. As such, both quality and quantity are very good and occasionally even great.
— Allen Meadows, Burghound


We are pleased to offer the elegant wines from the fine DOMAINE FRANÇOIS CARILLON, now landed and available in-stock. Fans of minerally expressions of the most famous white wine region in the world rejoice! These 2016s are fabulous in quality and comparatively still modestly priced in spite of it. These are Burgundies you want to drink.

The offer prices here are valid until 22 February 2019. Orders will be processed subject to remaining availability and final written confirmation. As some cuvées are more limited than others, orders may be subject to allocation. Full settlement is required to confirm orders. No further discount. All terms and conditions apply.

The Offer
- OFFER PRICES VALID ONLY UNTIL 22 FEBRUARY 2019
- SUBJECT TO REMAINING AVAILABILITY AND FINAL WRITTEN CONFIRMATION

** images may not INDICATE actual vineyard / vintage **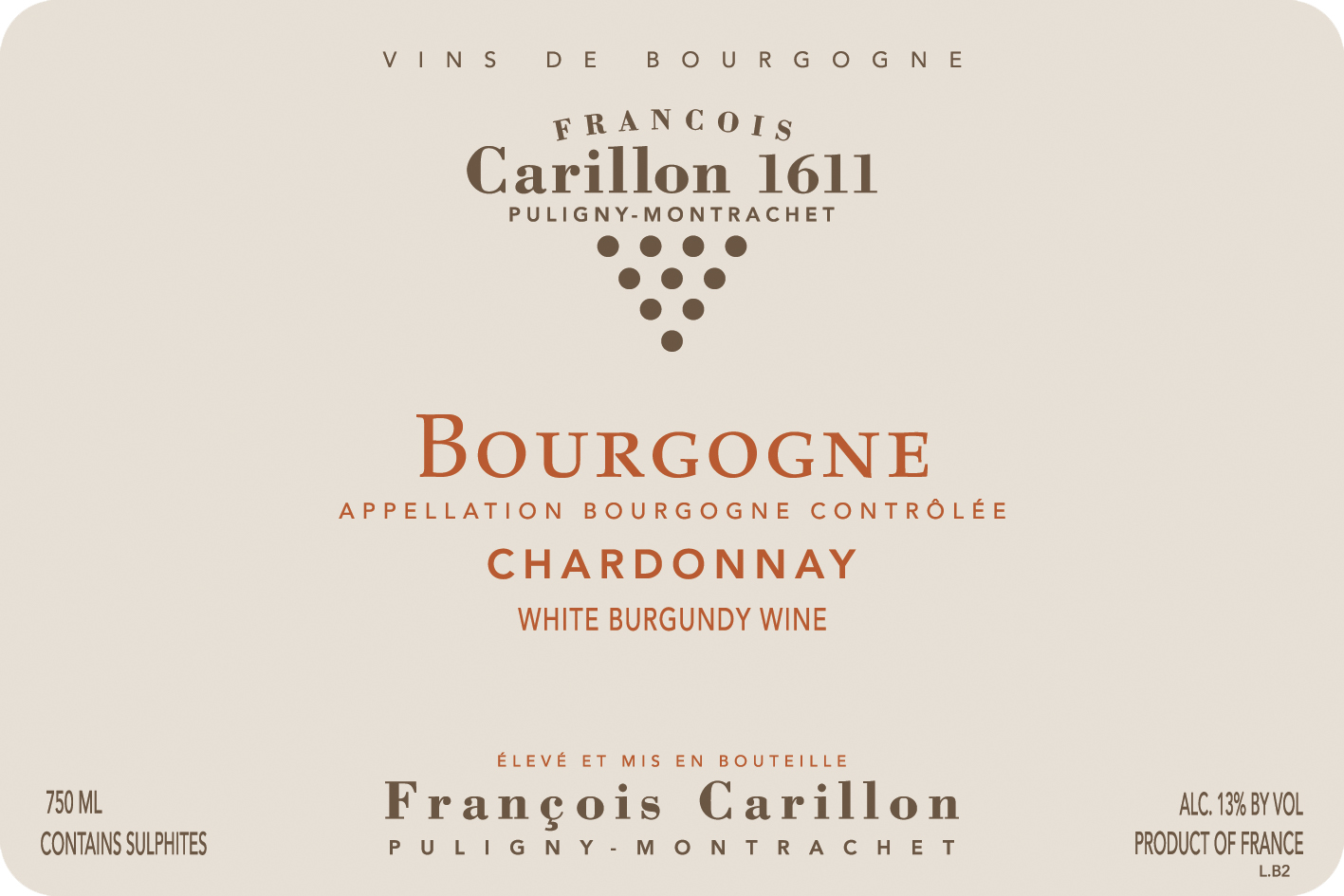 Bourgogne Chardonnay 2016
S$ 54 / 750 ml for 3-bottles or more
S$ 58 / 750 ml

"A pretty nose combines notes of various white-fleshed fruit with those of soft citrus and floral nuances. There is both good volume and intensity to the slightly fruity flavors that possess acceptable depth and persistence on the attractively dry finale." BH 86-88
Puligny-Montrachet 2016
S$ 82 / 750 ml for 3-bottles or more
S$ 87 / 750 ml

(from 8 different lieux-dits that total 6 ha)
"This is firmly reduced and unreadable today. Otherwise there is a plush and very round yet punchy character to the caressing middle weight flavors that terminate in a beguiling and delicious finish that evidences hints of apple, wet stone excellent depth and persistence. Like its Chassagne counterpart, this is a very fine villages." BH 89-91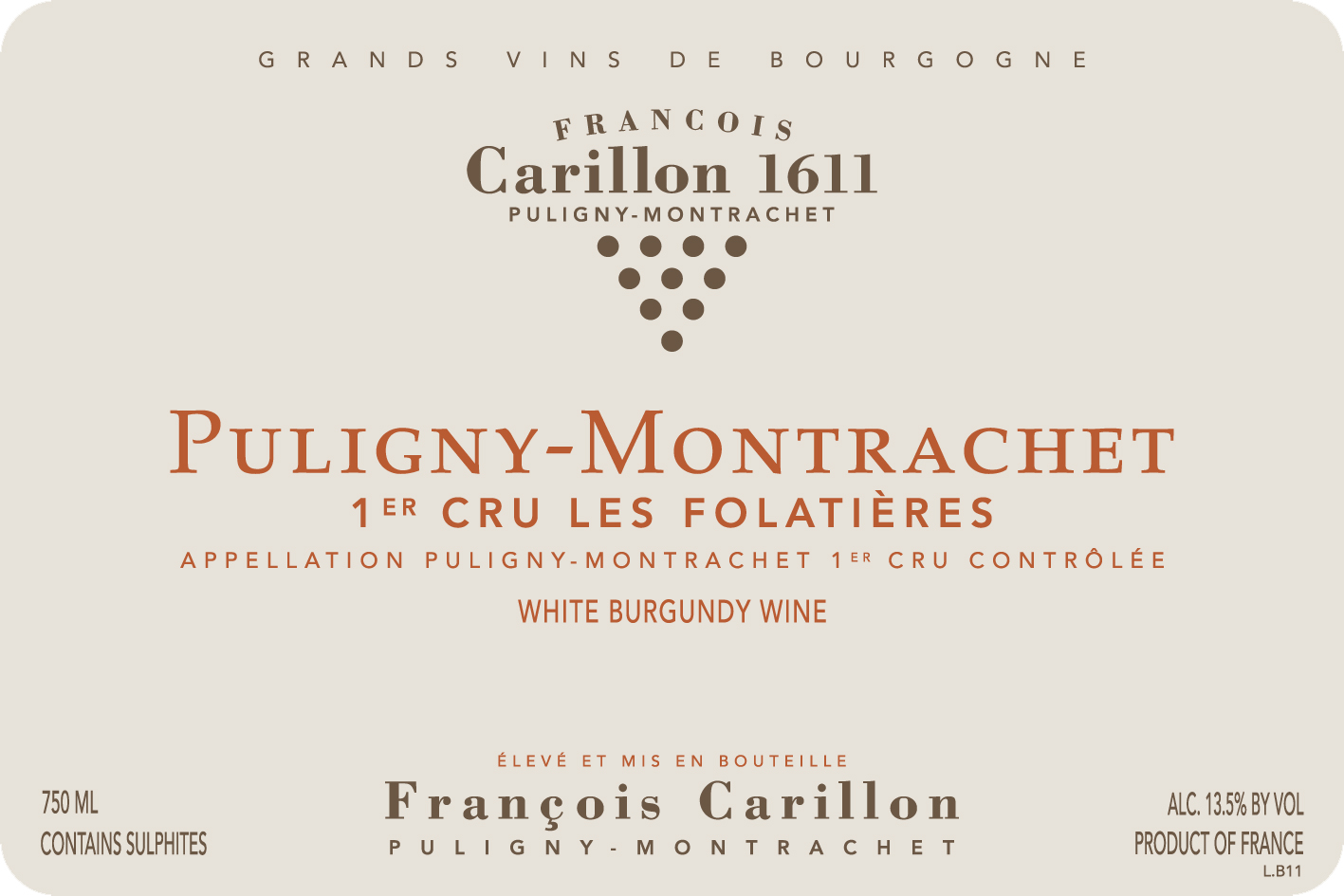 Puligny-Montrachet 1er Cru "Les Folatières" 2016
S$ 135 / 750 ml

"The Folatières is quite ample and extrovert this year, with a bouquet of crème pâtissière, nutmeg, confit citrus and buttered apples. The wine is rich, expansive and layered, with a glossy attack and a cool core of fruit, its juicy acids balancing its textural impact." 92 points, Decanter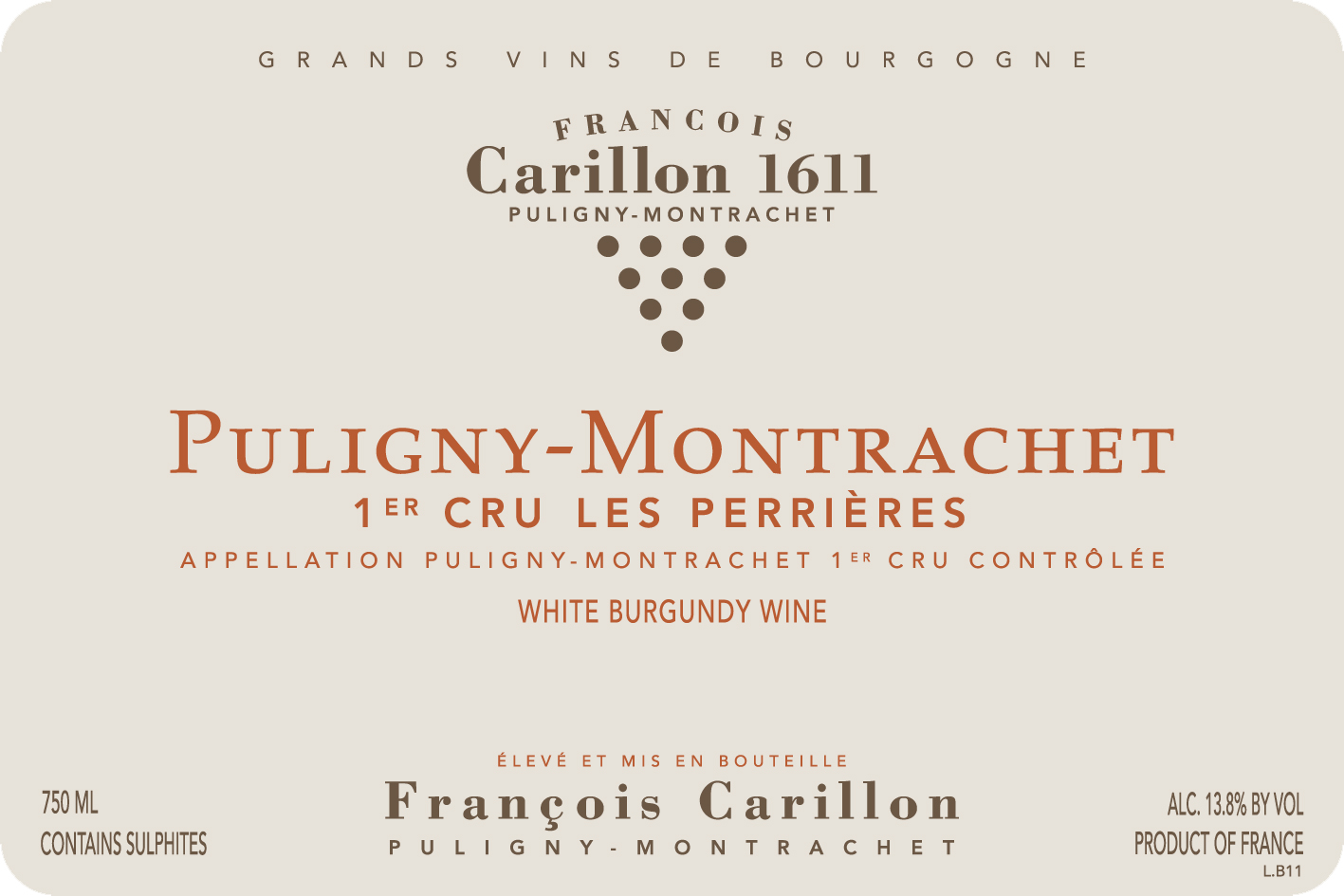 Puligny-Montrachet 1er Cru "Les Perrières" 2016
S$ 145 / 750 ml

"The Perrières is a young classic this year, with a bouquet of white stone fruit, crème pâtissière and chalky soil. On the palate the wine is cool, glossy and refined. It's not as ample or voluminous as the Combettes, but is more elegant with perfect balance, finishing with superb length and detail." 93 points, Decanter
TERMS & CONDITIONS
Prices are quoted in Singapore Dollars (SGD) nett, ex-cellar Singapore, valid until 22 February 2019. No further discount.
Prices are for single bottle size (750 ML) unless otherwise specified.

Orders will be processed subject to remaining availability and final written confirmation. Allocation rules may apply.

Full payment must be made no later than 7 days after invoice date to confirm the order. We reserve the right to redistribute wines ordered not honoured by timely payment or sufficient mutually agreeable notice.
This offer is non-transferable and cannot be used in conjunction with other offers and/or promotions.
Wines sold are not returnable.
Order(s) are to be collected/delivered within 1 month upon notification of ex-stock availability. Failure to take delivery / collect goods will result in storage fees being charged to your account.

Delivery fee is waived for purchases over $500 before GST in a single receipt to a single Singapore address. Otherwise S$25 delivery fee per address applies. Please allow a few days to coordinate collection or delivery.

VIEW ARTISAN CELLARS FEBRUARY 2019 WINE LIST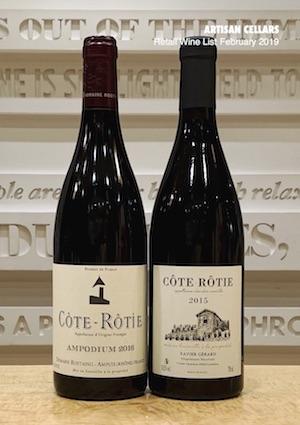 This list outlines a compilation of artisanal wines that we carry. We take pride in the sourcing and provenance of our wines, from the most affordable to the higher ends. As importers, most of our wines come direct from the estates. We are proud to work with the most respected growers from every wine region, each of them representing the very best that their respective appellation is capable of producing. To augment our list, we occasionally include quality wines from only impeccable sources. Regardless of point of origin, we are always committed to shipping and storing them in ideal cellar conditions. Please email us at sales@artisan-cellars.com or call us at +65 6838 0373 to enquire about exact availability of wines, or to find out anything you wish to know about our wines.